DandyDialer now has a new campaign type - AUTO DIAL . Also, we added a documentation section.
What is auto-dialing?
For those of you who don't know what about auto-dialing (also known as robo-dialing), it is a much simpler form of press-1 campaign. Unlike, press-1 campaigns, there is no voice playlist. Instead, as soon as a callee answers his or her phone, he or she is transferred to a human agent.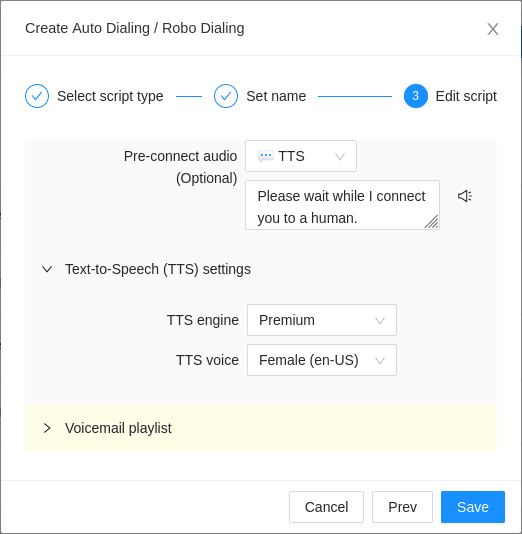 When to use it?
In you have high quality leads, high value leads, you should use an auto dial campaign, instead of press-1, as genuine human agents have higher chance of capturing the attention of a potential customer than a recorded voice.
New documentation section
In an another news, we have added a documentation section in the app, with step-by-step guide to setup different types of campaigns. You can find it in left side navigation menu in desktop interface. The documentation is also reachable through DOCUMENTATION page of this site.