Auto dialing (also known as Robo Dialing) is the most basic form of outbound call automation. If you need to manually call a large number of leads (phone numbers), things can get tiring pretty fast. It is estimated that, on average, 80% of cold call-s don't get answered. Without some form of automation, you will have to endure the frustration of missed calls, again and again.
With DandyDialer, you can sit-back and let it handle the boring part of a cold-calling campaign. Humans are engaged in the loop only for answered calls.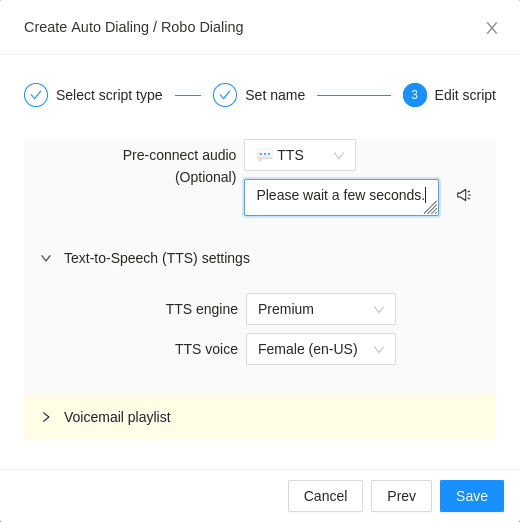 Voice broadcasting is a form of mass communication where you leverage traditional telephone network for broadcasting an audio message (or text-to-speech voice) to a large number of audience.
With DandyDialer's voice broadcasting feature, you can easily reach hundreds of thousands of people, be it for disaster preparedness or for advertising a product or service.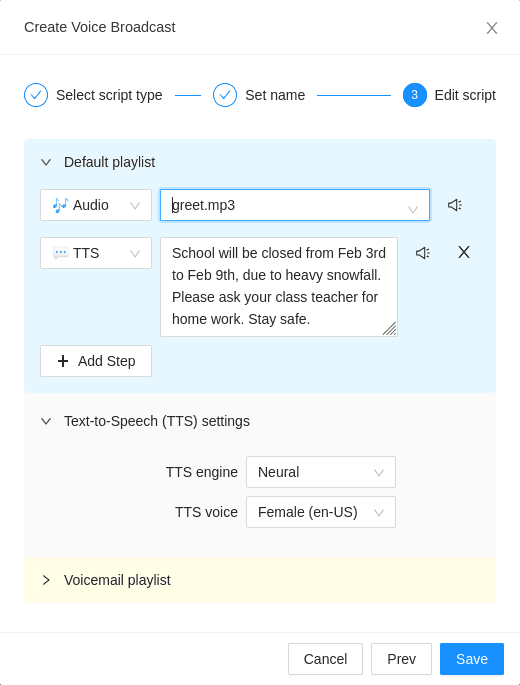 DandyDialer's single-stage press-1 campaigns can be an invaluable tool in your marketing arsenal - be it for reaching out to more customers for a small business, or for an upcoming city election.
It is a more polite form of auto-dialing. In a press-1 campaign, after the programmed voice message is played, callees are asked to press a key (usually the dialpad digit 1 on their phone) to show their interest in going further. After confirmation, they are forwarded to a human agent.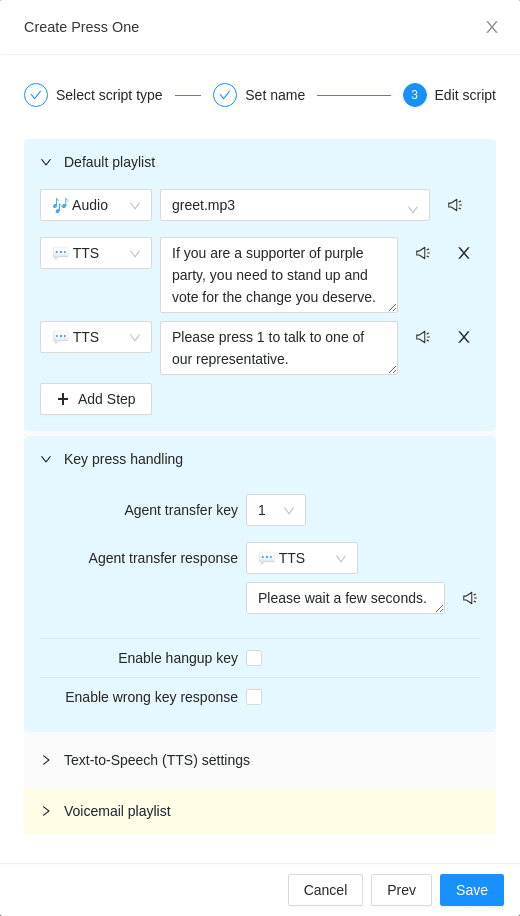 For large scale operations, power dialing is the preferred dialing method compared to progressive one-to-one dialing. DandyDialer supports manual power dialing. With intuitive and accurate agent utilization information, DandyDialer can help you tune your power dialed campaigns to the last mile and get the best value out of your call center rent.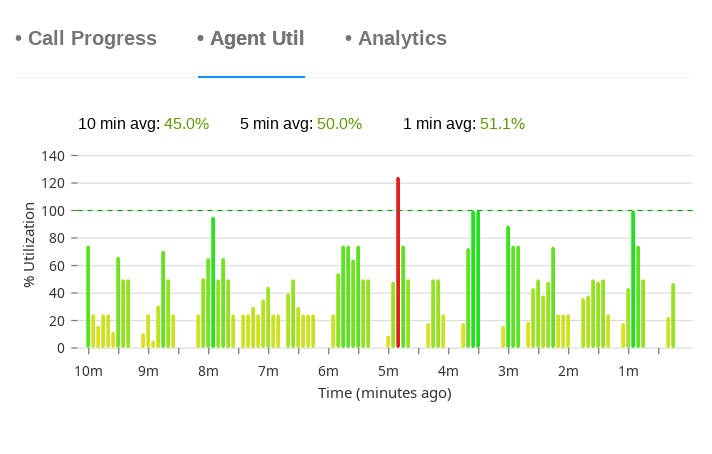 AI based Text-to-Speech
Most of the time, it is not practical to hire a voice actor for each message you want to broadcast. But we humans tend to loathe listening to robotic sounding traditional computer generated speech.
Fortunately, DandyDialer has high quality, artificial intelligence based text-to-speech synthesizers built-in. Our premium and neural TTS engines are based on Amazon Polly Text-To-Speech service, providing a wide variety of natural sounding voices of both male and female gender.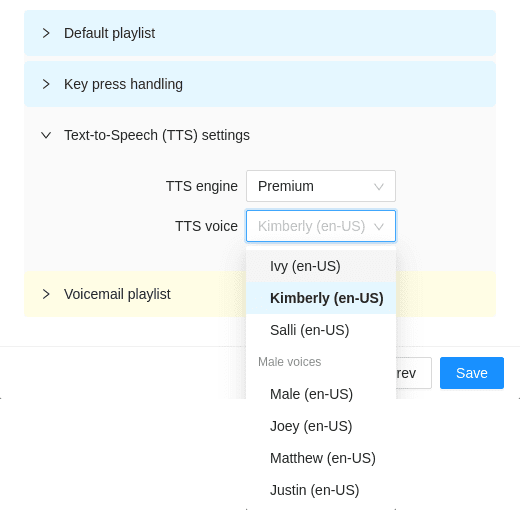 Built-in Business Intelligence
DandyDialer has powerful business analytics built-in. From detailed histogram about call durations to funnel graph of campaign conversions, DandyDialer gathers a variety of business intelligence from call records and presents them in tangible way; making it easy to evaluate performance of your voice campaigns.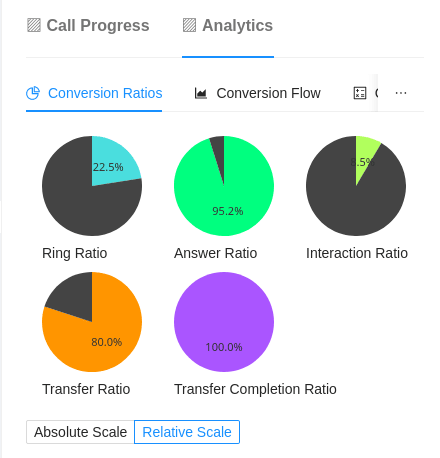 Mobile Friendly User Interface
DandyDialer was designed from scratch with mobile devices in mind. The mobile interface is 100% functional, on par with the desktop interface. You can create, design and monitor campaigns from mobile without ever touching your laptop.
The mobile UI is built on progressive web app (PWA) technology. In iphone and android devices, you can add it to your home screen and use it just like any other mobile application.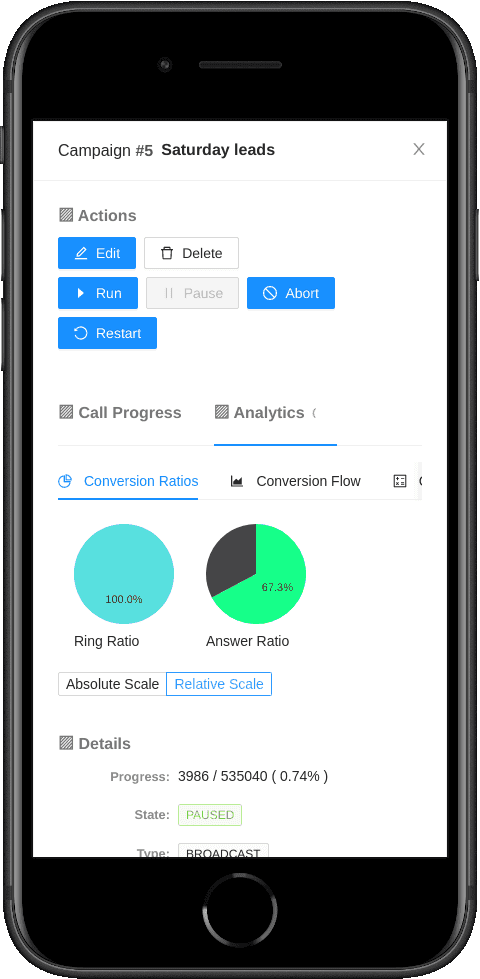 Global Coverage
DandyDialer is engineered to work with a global infrastructure. No matter which continent you operate from, we can guarantee you a pleasant experience. Here's how we achieve that -
Timezone aware DandyDialer is fully aware of geoip locations of the phone numbers. You can control in what local hours your contacts are called, say only in 9AM to 5PM. Your list may contain leads spanning many different timezones, without ever running into the chance of calling them in inappropriate hours.
Carrier agnostic DandyDialer works equally well with your local VoIP provider, as well as international ones. If your SIP provider or PBX system can connect to internet, it will work with DandyDialer.
Low latency Our cloud infrastructure runs on bare metal dedicated servers using container technologies specially suitable for low-latency applications. With DandyDialer, you will never hear a voice stuttering or one way audio during calls.
Flexible Pricing
DandyDialer has a flexible, yet fixed pricing. We don't charge our customers based on number of calls they make.
Pricing is only dependent on number of usable call channels along with availability of different features.
There is no setup fees or any other hidden fees.
You may upgrade and downgrade your subscription at any time, with pro-rated billing. There is no need for tri-monthly commitment.
We understand that not everyone's requirements are same. A professional voice marketer might look for 1500 call channels while a small business owner may only require 5. No matter what your needs are, we have a package for you. If you require something not in the standard packages, just ask us.
Our free package is really free. It is not time trialed. If your needs are satisfied with the limited features it offers, be free to use it as long as you want. Seriously, just go for it.
Please take a look our pricing page.
Easy scaling
With DandyDialer, you can start small, starting with low tier packages. As your business grows, you can progressively upgrade your capacity. Thanks to our scalable infrastructure, we can upscale for high volume operations within a short notice of 24 hours.
HTTP REST API
Full functionality of DandyDialer is available through RESTful HTTP API. If you are a developer, feel free to use it any way you want. Access to the API is free and is available to all customers. The API documentation, along with live playground is available at - DandyDialer API reference.